World Famous George's Taxi
Our company, "George's Taxi" began in the early 1990's.  We were the FIRST company in Greece to provide private tours and pre-arranged transfers.  We are a family owned business that have put our hearts and souls into our work to ensure the highest quality of service. This has been our mission since day one and is still our top priority today.
From our base in Athens we provide shore excursions from the port of Piraeus, day trips in and around the Athens area, as well as journeys to the countryside at affordable prices.  We can accommodate groups ranging from 1 to 16 people in spotless, smoke-free late model Mercedes vehicles (sedans, vans and mini-buses). You will be accompanied by our friendly and knowledgeable drivers who all speak English fluently. We also co-operate with top licensed tour guides at your request.
We are proud to say that we are recommended by all major travel sites such as Trip Advisor, Cruise Critic, Frommers, Lonely Planet as well as top bloggers and writers Matt Barrett, Rick Steves, LaJollaMom. It is worth to be mentioned that most of our recommendations come by word of mouth from our previously satisfied guests.
To make exciting new memories with the highest standards of safety and quality, read through our descriptive itineraries on our website and fill out the form. Booking is easy and your satisfaction is guaranteed.
We look forward to seeing you in Athens!
George's Taxi
LEGACY
Read the story of "George the Famous Taxi Driver".
I immigrated to Australia on the early 70's at a very young age where I met my beloved (Greek) wife. There I worked as a mechanic – tool maker and after a couple of years we decided with my wife to move to the USA, commonly known as the land of opportunity back then. Indeed we, along with my brother in-law, managed to buy a small restaurant and make it a successful business. As years were passing by and my kids were growing up, our heart was still in our home country hence by the late 80's the family returned back to Greece for good.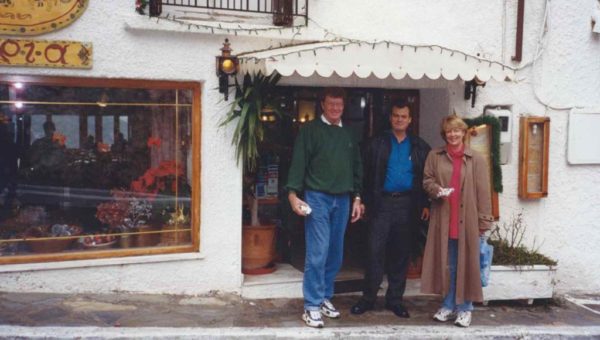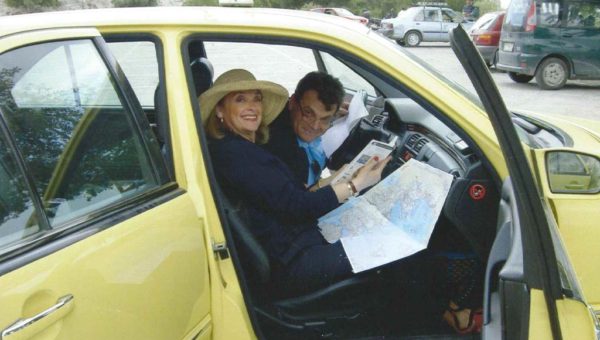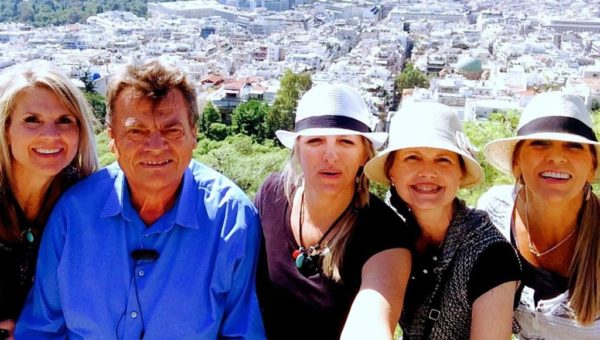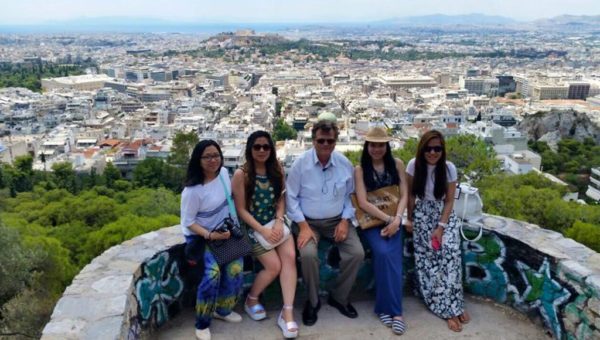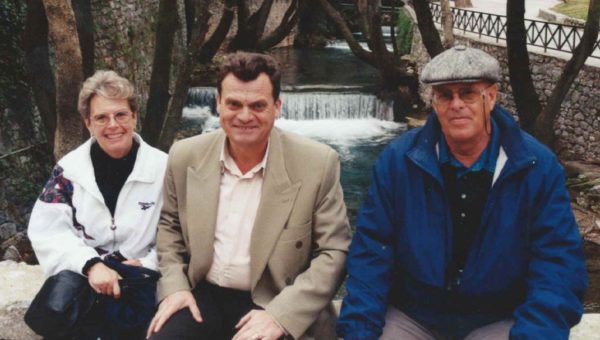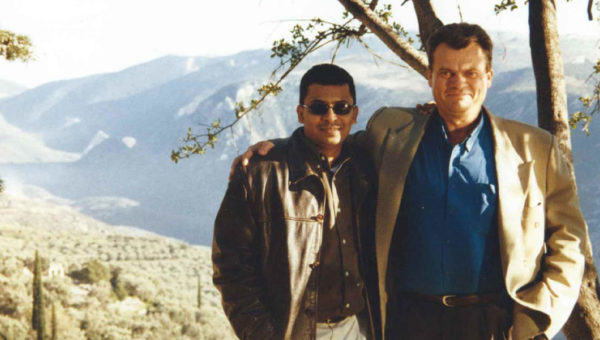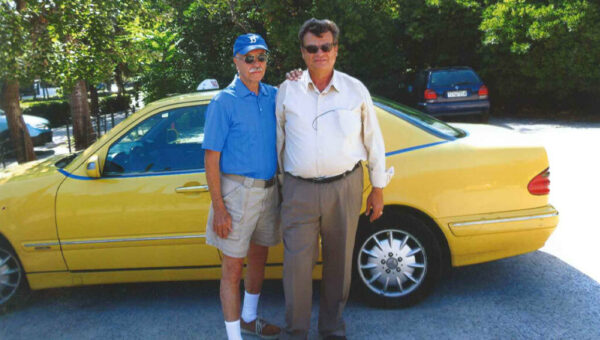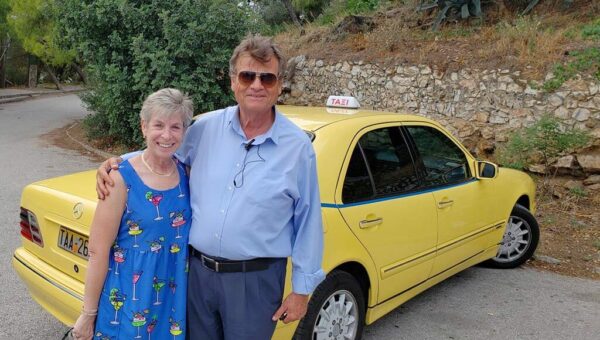 This was the time when I bought a taxi license. Though difficult in the beginning to adjust in the Greek way of driving and life in general, i then realized that I could become more than just an ordinary cab driver. I began studying about my country's history and by being able to speak English fluently, i offered my services to travel agencies and random tourists from the airport and cruise ships. It was the time when one of the most famous travel bloggers in the world Matt Barrett used my service and was thrilled and then put me into in his https://www.greecetravel.com . In a short time my name was getting bigger by word of mouth and people from all over the world were asking for my services either via phone calls or by fax messages. Before I realize it I have become "George the famous taxi driver"!
As years were passing by and my popularity was rapidly increasing, I started focusing on expanding the business by recruiting and training some fellow taxi drivers. This was it. George's Taxi company was ready to assist people take hassle-free transfers from airport/port to Athens and exciting excursions throughout Athens and the mainland. Last but not least, I am proud to say that my three sons after completing their studies decided to join the business and help continue the legacy… I look forward to seeing you in Athens!
George Kokkotos
See the interview of Nicholas, youngest son of George and CEO of George's Taxi, on Abu Dhabi TV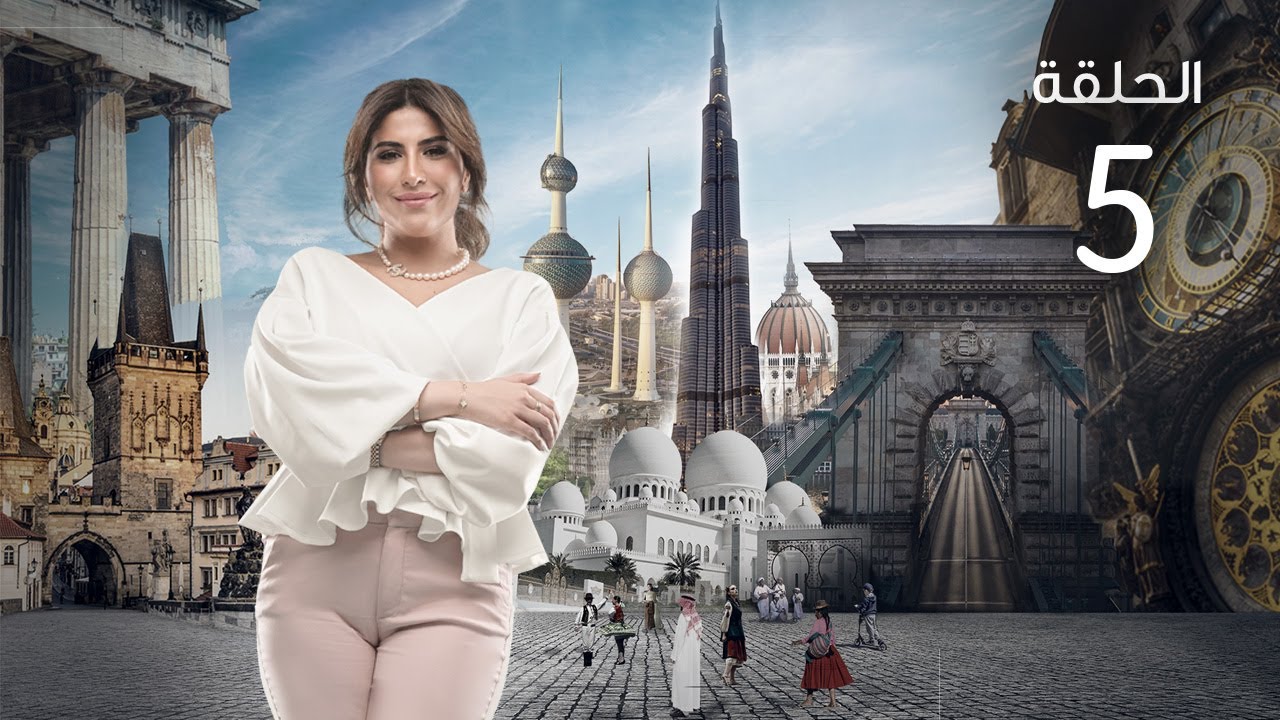 Over the years, we have carefully selected the best drivers in Greece and all have been trained personally by George himself. We like the motto "quality over quantity" and therefore we do not hire random drivers and guides just to get more business ensuring that we keep the top quality of service we offer and we will continue to do so.